Hi, I'm Gabby Matthews aka Gabby M Doula. I live in South Lincolnshire with my husband. I have three grown up children and three grandbabies all born following quite different labours, including an emergency and an elective caesarean.
Having previously worked in local NHS Trusts and at Great Ormand Street Hospital for Children I stepped away from the NHS in 2015 to enable me to work full time in the birth world, I am confident working alongside health professionals and fully understands the need for women centred care.
I am passionate about supporting women through their pregnancy, birth and beyond and firmly believe a calm, relaxing environment for labour enables women to have a positive birth experience. This year I will be holding courses and workshops in my local area along with NCT Antenatal classes. I will also be bringing Connections Workshops to my local area when I complete my training in April.
I feel my role as a Doula is to work alongside the mother and her chosen birth partner (unless they are not able to attend) before, during and after the birth by helping them to feel relaxed, informed, prepared and empowered. I am also available for postpartum doula support for new mothers during their first 6 weeks following their birth.
Choosing a doula is a big decision so you need to take time to find the right person. As I live on the border of Leicestershire and Cambridgeshire, I am willing to travel up to 50 miles to provide doula support. I am also very aware of the particular needs of military personnel, and their partners, therefore I am willing to travel longer distances to help members of the Armed Forces.
In my spare time I love writing about all things birth related by providing regular editorials for local and national parenting magazines. I'm particulary exited post lockdown that many publishers are keen to promote homebirth and doula support.
My pastimes include spending as much time outside as possible (preferably on or in water), doing crazy grandparent things with my gorgeous grandchildren, baking, reading and practising yoga, meditation and mindfulness.
I work in partnership other local Doulas and introduce my clients to a support doula who will be available to act as a back-up for telephone or in person support should I not be available whilst teaching or supporting other parents. This ensures doula support is always available.
Over the past 8 years Gabby I have become well known locally for supporting parents through their pregnancy, labour, birth and early parenting experiences.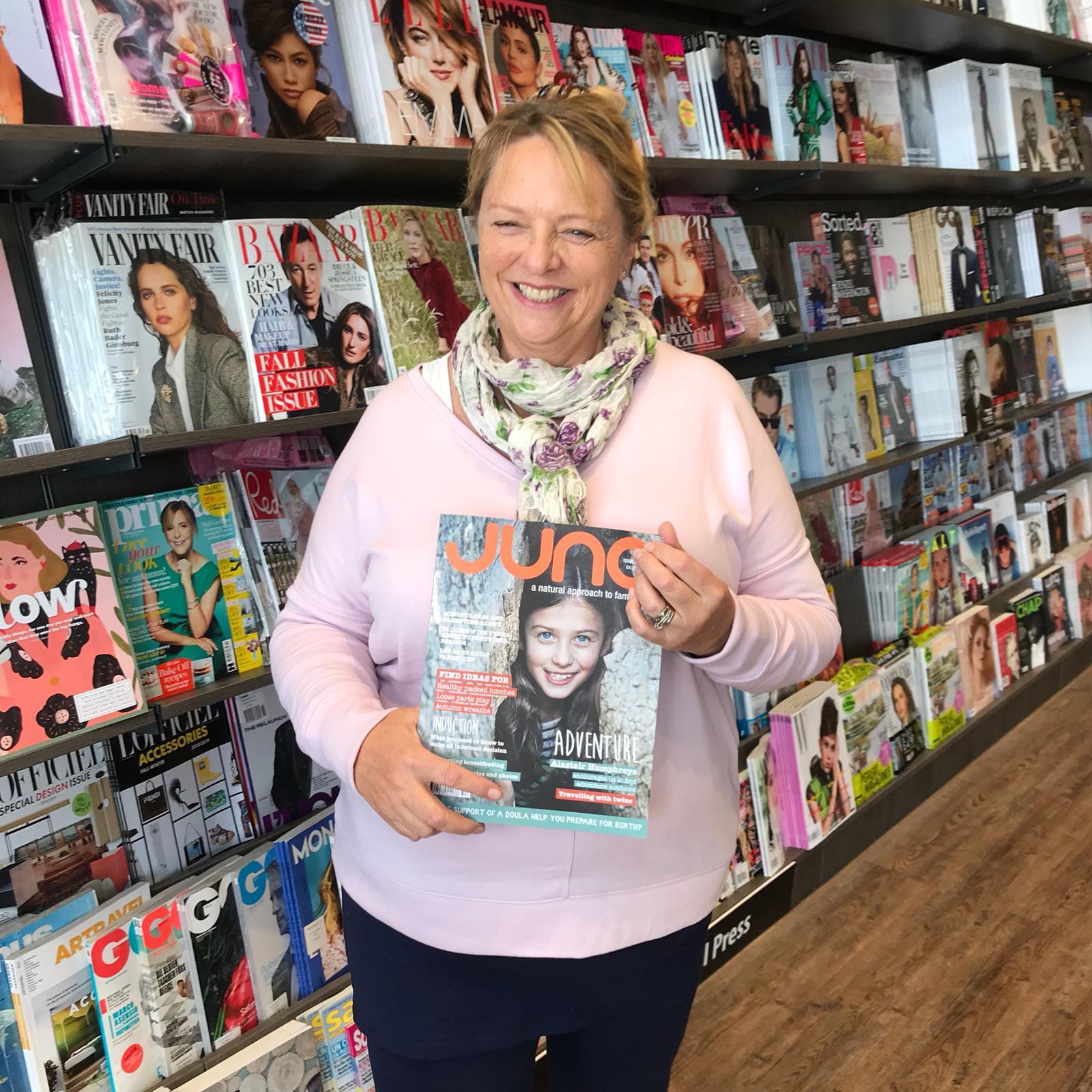 Feedback & Reviews
Jaimie and Will parents to baby Ellie
Beckie and Matt, parents to Connie
Firstly, I would like to say a massive thank you, you are a phenomenal person.
From our antennal classes, to giving birth to E and bringing her home and dealing with all the hurdles along the way.
I could not have done it without you.
You weren't just our antennal teacher or doula. You were our support, rock and font of knowledge with everything. But, most importantly you were a massive support to have and someone to talk to about things.
You crossed every bridge with us and helped answer any queries we had along the way. It made a massive difference to my experience of giving birth and bringing a new baby home. Then when the time came you helped with the whole scenario of starting E on solids and you were even part of her first birthday.
Thank you for everything that you have done for us, we could not have done it without your incredible support throughout the entire pregnancy and labour and first year of E's life.
Foundation Degree Arts in Birth and Beyond – University of Worcester
NCT Pregnancy, Birth and Beyond Practitioner
NCT Doula
NCT Essentials Antenatal Course Facilitator
NCT Mother and Baby Yoga Teacher
NCT Postnatal Practitioner
Diploma Mindfulness and Meditation
Diploma Yoga for Children 2-12 years
From NCT Antenatal Courses
I asked my friends, colleagues and clients for a single word to describe me. These were some of the responses
Caring, Humanitarian | So much fun to be with | Caring and compassionate | Fabulous Calming and reassuring | Insightful and wise. | Dedicated and Encouraging | I couldn't chose just one | Incredible, Friendly | Genuine Supportive | Warm